Hi everyone!
It's good to be here again! As most of you already know, I tested positive for COVID-19 after becoming seriously ill on March 26th. The reason I was tested in the first place was that I was so sick, that the doctors were considering admitting me to hospital. I have since recovered from the virus but am now suffering from Post Viral Syndrome and will remain on sick leave until May 17th, as I am still very weak and can't do much right now. But, I am feeling better and better every day and hope that I'll be able to be back at full speed from May 18th! 
This week, on our YouTube Channel, we are doing it podcast style! We've just released a new floral crochet throw that we are calling Astri and in our podcast, we talk about what has been going on in our lives lately, while Arne crochets a flower. I was so happy that I was able to take part in this podcast, which was recorded a few days ago. Please keep in mind that this not a tutorial, just some crochet radio, where you can sit in your favourite spot and join us for a while. See the podcast here:
Please accept YouTube cookies to play videos on arnecarlos.com
By accepting you will be accessing content from YouTube, a service provided by an external third party.
If you accept this notice, your choice will be saved and the page will refresh.
You can get the pattern for our new crochet throw, Astrid, in our webshop or by clicking on any of the images below: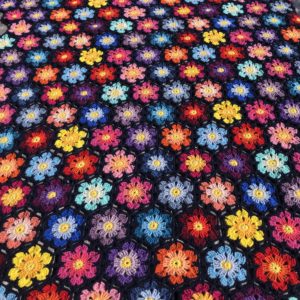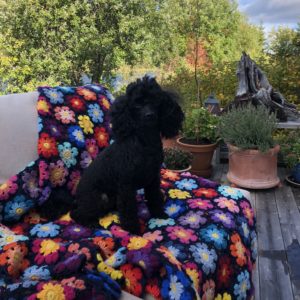 The ARNE & CARLOS Daily Quarantine Knitting Podcast Coming Back Soon!
We are delighted to announce that our Daily Quarantine Knitting podcast will resume this coming Wednesday April 22, 2020. We will do episodes every weekday until May 1st.
Looking forward to getting back to our daily quarantine podcast, so see you next Wednesday!
We would also like to take this opportunity to thank all healthcare workers all over the world, who are on the front lines of the corona virus outbreak, for the hard work they put in every single day. We all owe them a great debt and we will certainly never forget their service!
ARNE & CARLOS