Greetings from the kitchen table! We are still IN isolation for a few more days, due to a cough Arne developed a week ago (nothing serious, but the doctor told us that in these times, we need to stay isolated until we are completely symptom free.) So, our quarantine continues for a few more days…
This week, on our channel, it's a show and tell episode about the latest cushions that we have designed for Rowan, using the amazing SoftYak yarn.
Influenced by our rich textile heritage and reimagined using classic and contemporary colour ways, we've designed four floral and four geometric patterns which can either be used with a plain cushion back or paired front to back for spectacular effect! Check out the video here:
Please accept YouTube cookies to play videos on arnecarlos.com
By accepting you will be accessing content from YouTube, a service provided by an external third party.
If you accept this notice, your choice will be saved and the page will refresh.
We are now releasing the patterns exclusively until 10th April on our
webshop
 at a discounted price as follows:
•1st pattern release Tuesday 31st March
•2nd pattern release Thursday 2nd April
•3rd pattern release Saturday 4th April
•4th pattern release Sunday 5th April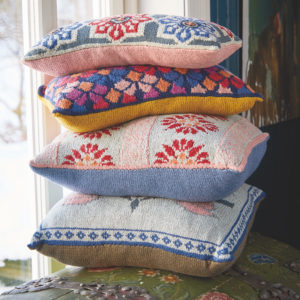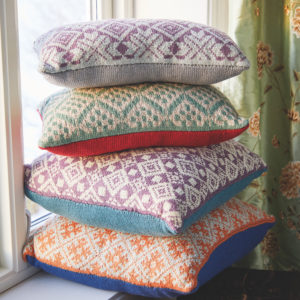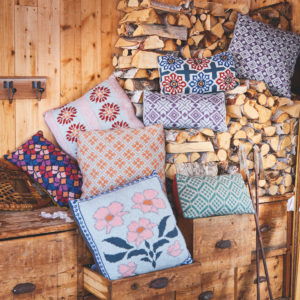 We are starting the third week of the ARNE & CARLOS Daily Quarantine Knit Along and the Hug Me Later KAL tomorrow, Monday March 30th.
Looking forward to seeing you there! In the meantime, stay healthy and stay safe.
Virtual hugs from ARNE & CARLOS